"Redefining Rural" means more than defying the norms of a rural school district — it also means wholeheartedly embracing our local resources. Thanks to grants made possible by the United States Department of Agriculture and the New York Farm to School Institute, students from across the Springville-Griffith Institute Central School District are learning and experiencing agriculture in a number of unique and creative ways.
That includes a valuable partnership with local farmers who will be visiting elementary school classrooms to showcase their individual business. To celebrate this collaboration, SGI is proud to showcase the participating farmers who help make our community special.
###
Becky Sacilowski has been farming since the time she could walk.
"I was raised on a Dairy Farm owned and operated by my parents," she said. "My three sisters and I helped with chores basically from the time we could walk."
When the cows were sold and the farm was converted to raise pigs, her parents also introduced sheep to the family farm.
"They were solely my responsibility," she said. "I've been raising them ever since."
Sacilowski grew the flock during her teenage years and began to make a name for herself. When she moved away from Springville for a few years, her mom continued to raise the flock, but when her daughters became old enough to show in 4H, she took over the flock again and housed them with her parents.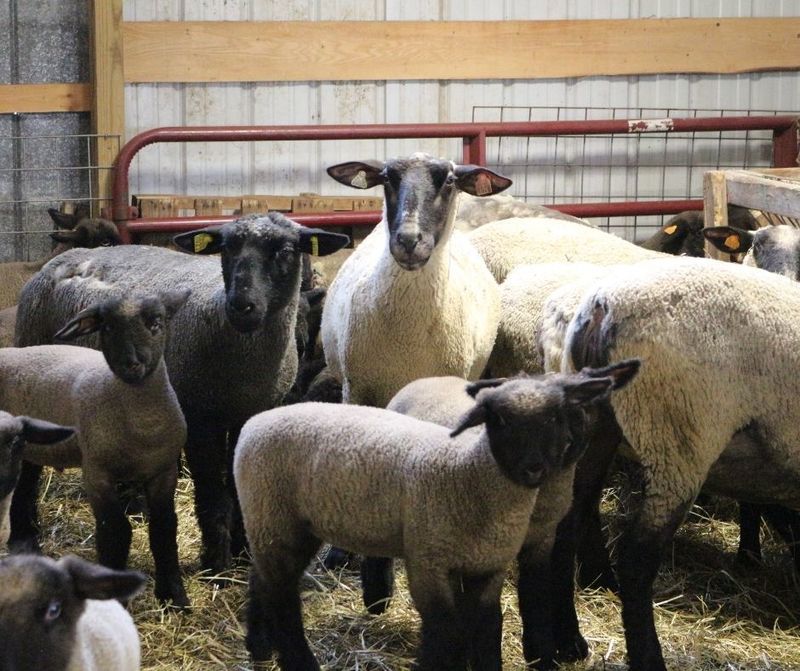 "In 1995, we built a small building for my daughters, Corrin and Nicole, to house their Market lambs for 4H," she said. "In 2000, we built a 30 ft. x 30 ft. barn to house the flock. This made it much easier for me to care for them."
The flock, however, continued to grow, and the Sacilowskis added another 30 ft. x 30ft. Onto the barn in 2021 to house the 25 ewes and two rams.
"Our animals are raised mainly for meat purposes," she said. "My daughters and I see the importance of optimal care for these animals in order to provide a quality product to the consumer."
The family also has been actively involved in 4H and Future Farmers of America, which has provided them an opportunity to show their lambs at the Erie County Fair and beyond.
"Occasionally we have young people interested in showing our lambs in 4H and FFA," she said. "This gives us the opportunity to work with them throughout the duration of their project, teaching them all the basics of raising and caring for the animal."
Raising livestock has not been without its challenges.
"Currently, feed prices have skyrocketed, which makes it extremely difficult to make ends meet," Sacilowski said. "No matter if it's a hobby farm (such as ours) to 1,000-cow dairy farms, the farmer needs to charge more for a product in order to just break even in these trying times. Many years farmers lose money, but continue to hope for a 'good' year."
But, Becky wouldn't have it any other way.
"The best part has been the satisfaction of raising a healthy animal from start to finish in an ethical manner. That is incredibly important."