Our Springville Middle School musicians did an incredible job at their Spring Concert last night! Congratulations to our students on their work this year. We are so proud! 🎶🎼 #SGIStrong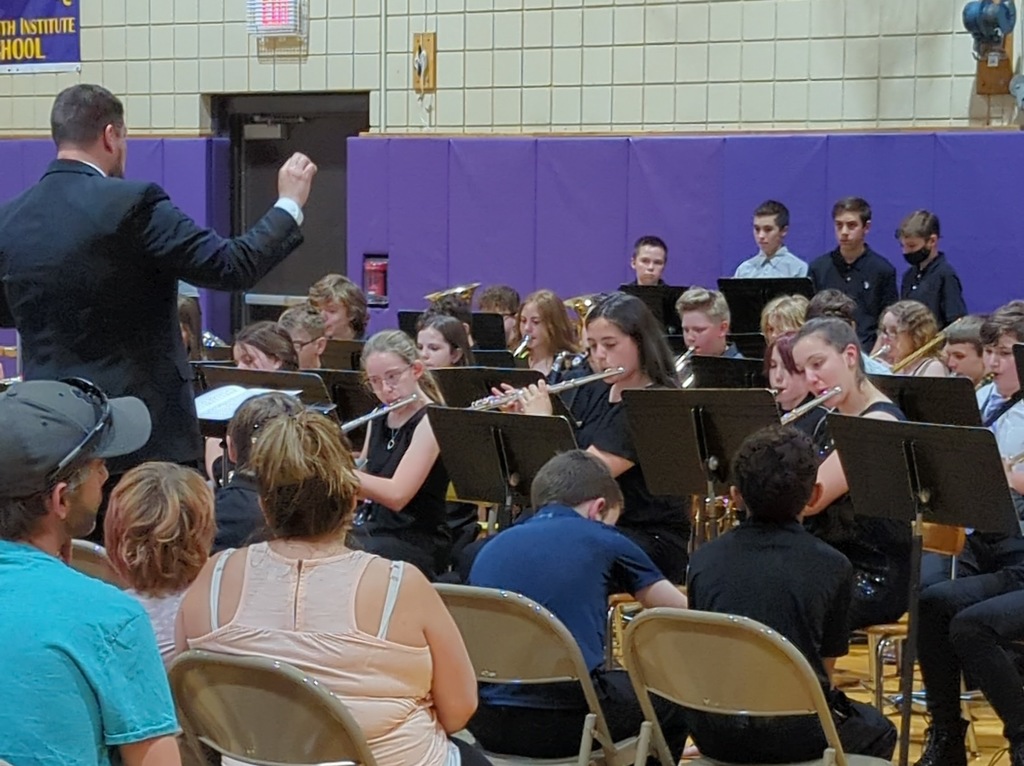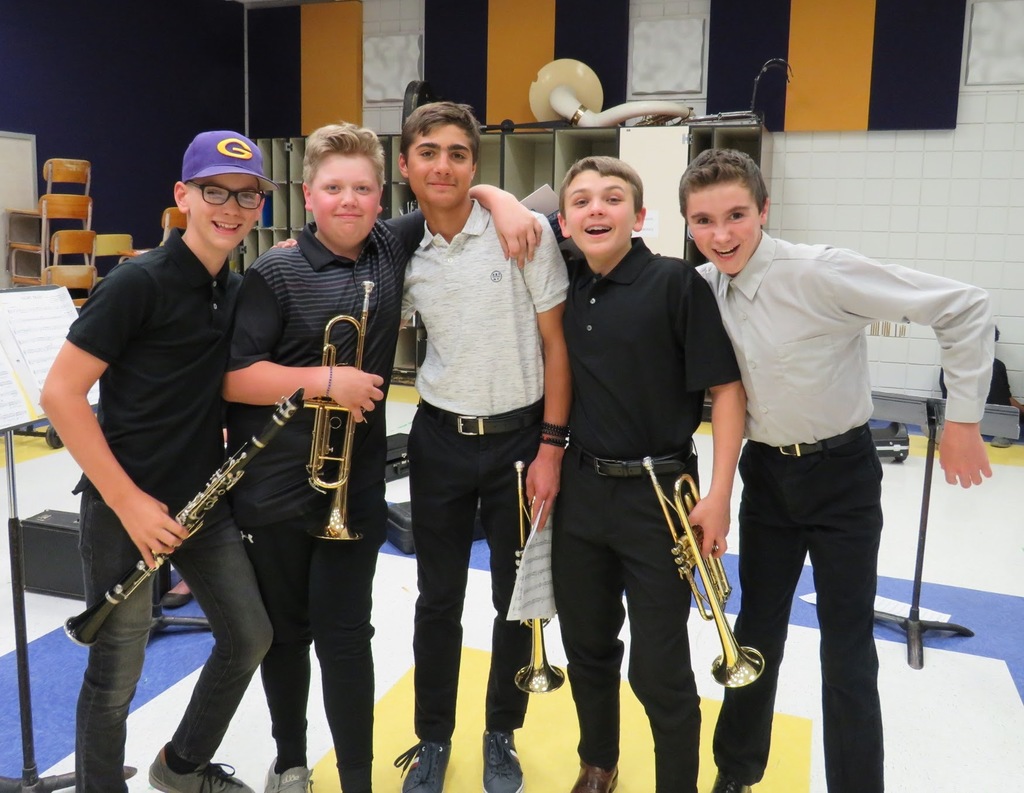 It's great to have so many local role models to help inspire SGI's next generation to #RedefineRural. Laura Colligan from Dirt Rich Farms spoke to SES students for our #FarmToSGI program. 🌱 Learn more about her story here:
https://www.springvillegi.org/article/739883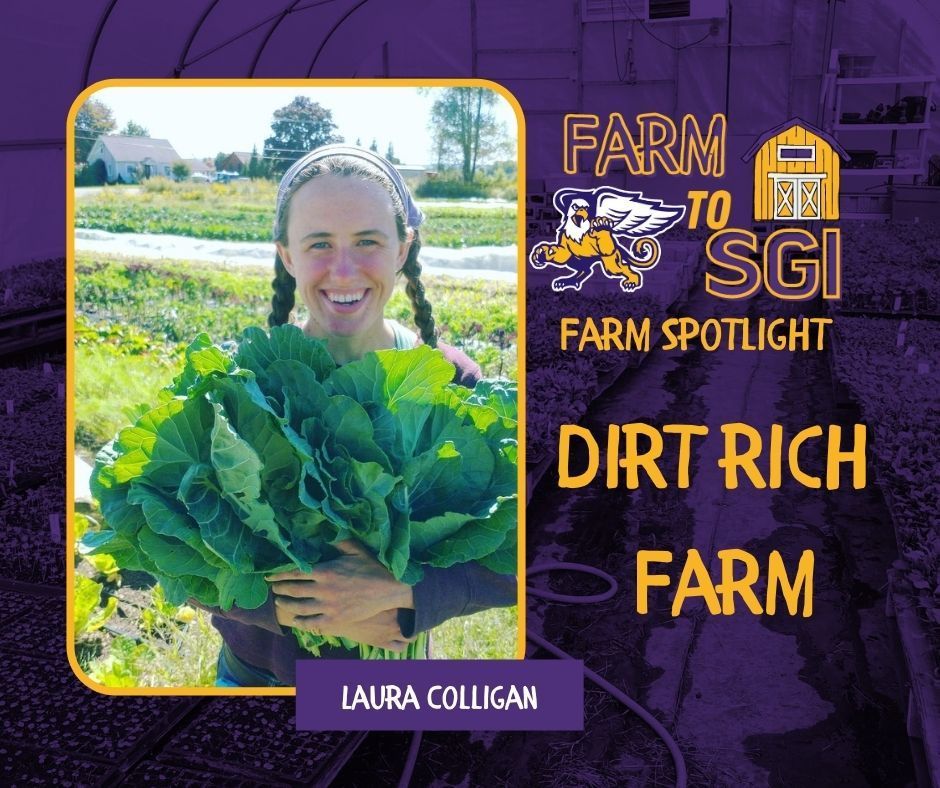 Our SGI Transportation Team has spent the last few weeks leading crossing drills with our younger friends at Springville and Colden elementary schools. Thanks to Mrs. Rugg and all our bus drivers for doing this important exercise to help keep our students safe! 🚌 #SGIStrong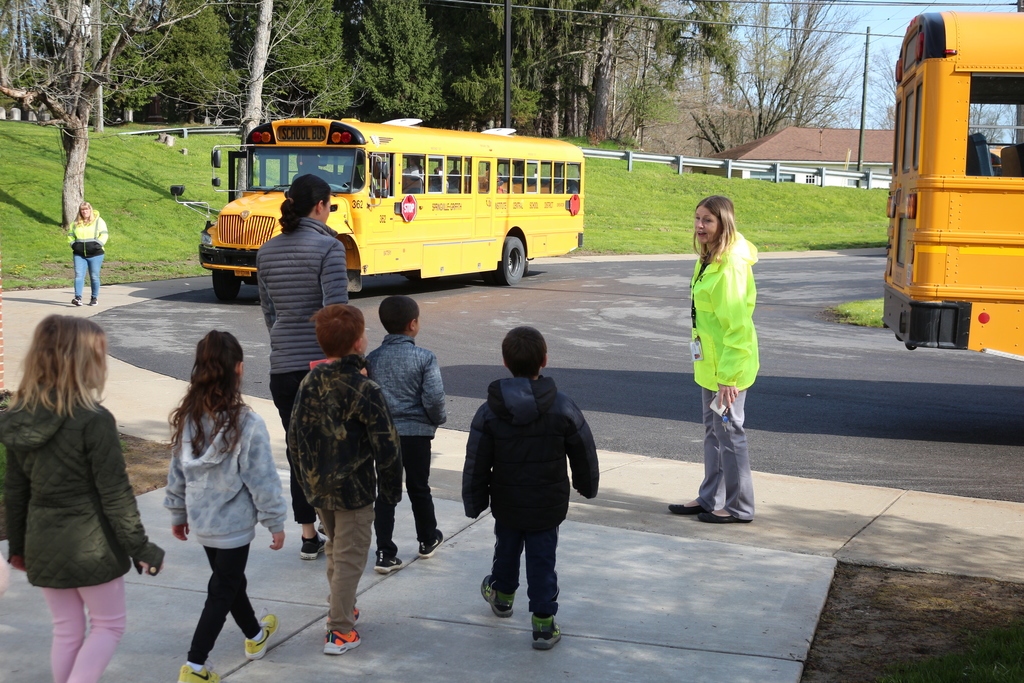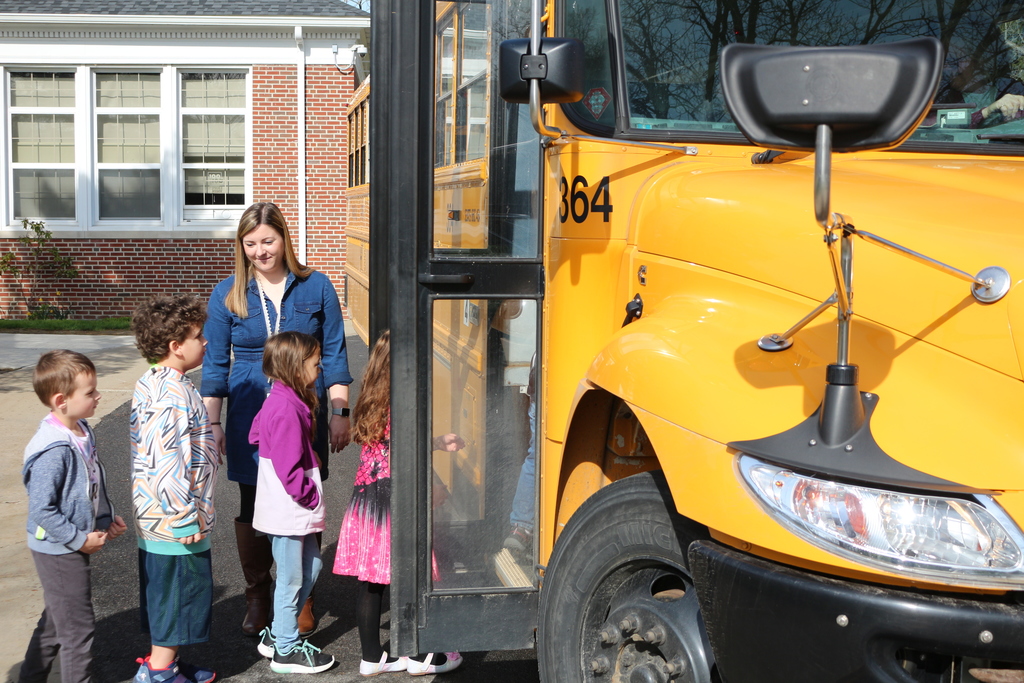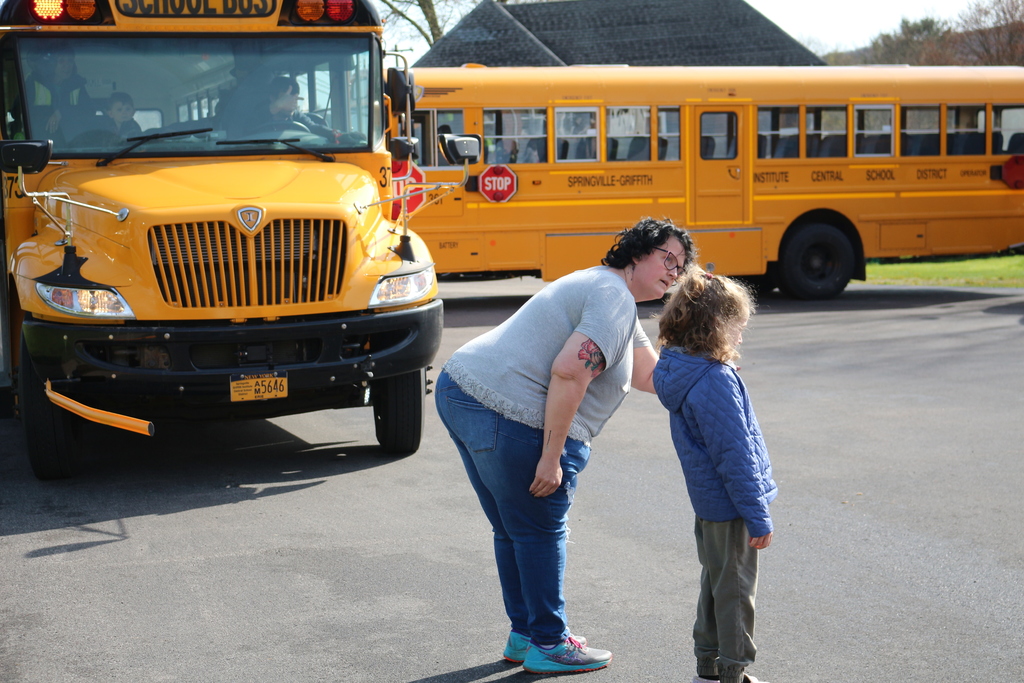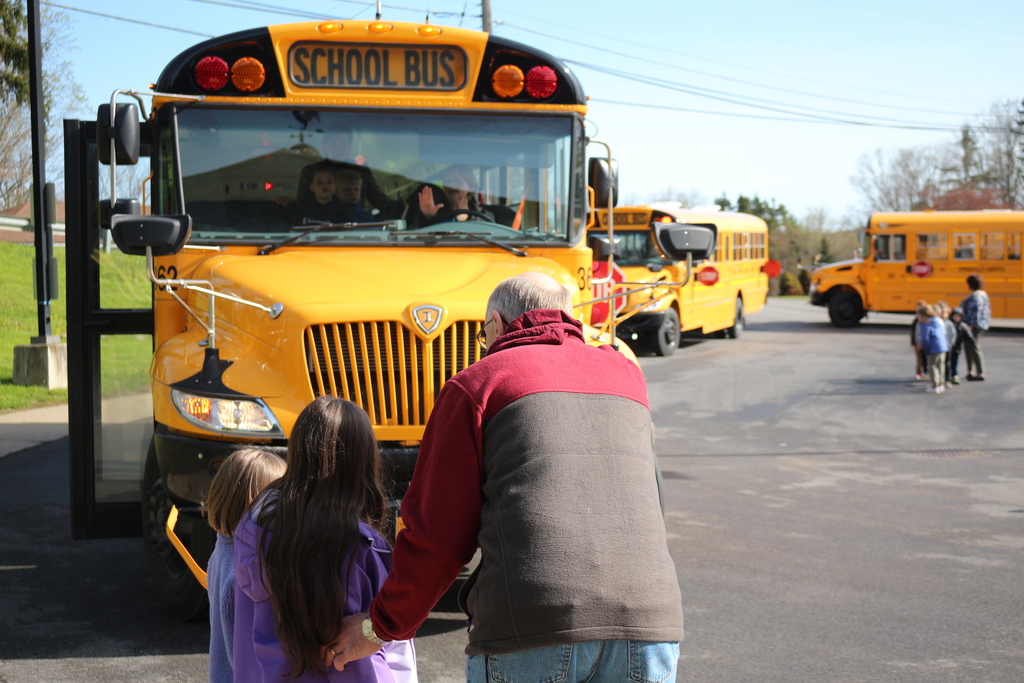 Do you need to register to vote in Tuesday's School Budget Vote and School Board Election? Voter registration will take place from 12 noon to 8 p.m. at the locations below. Read more here:
https://www.springvillegi.org/article/724960
#SGIStrong #RedefiningRural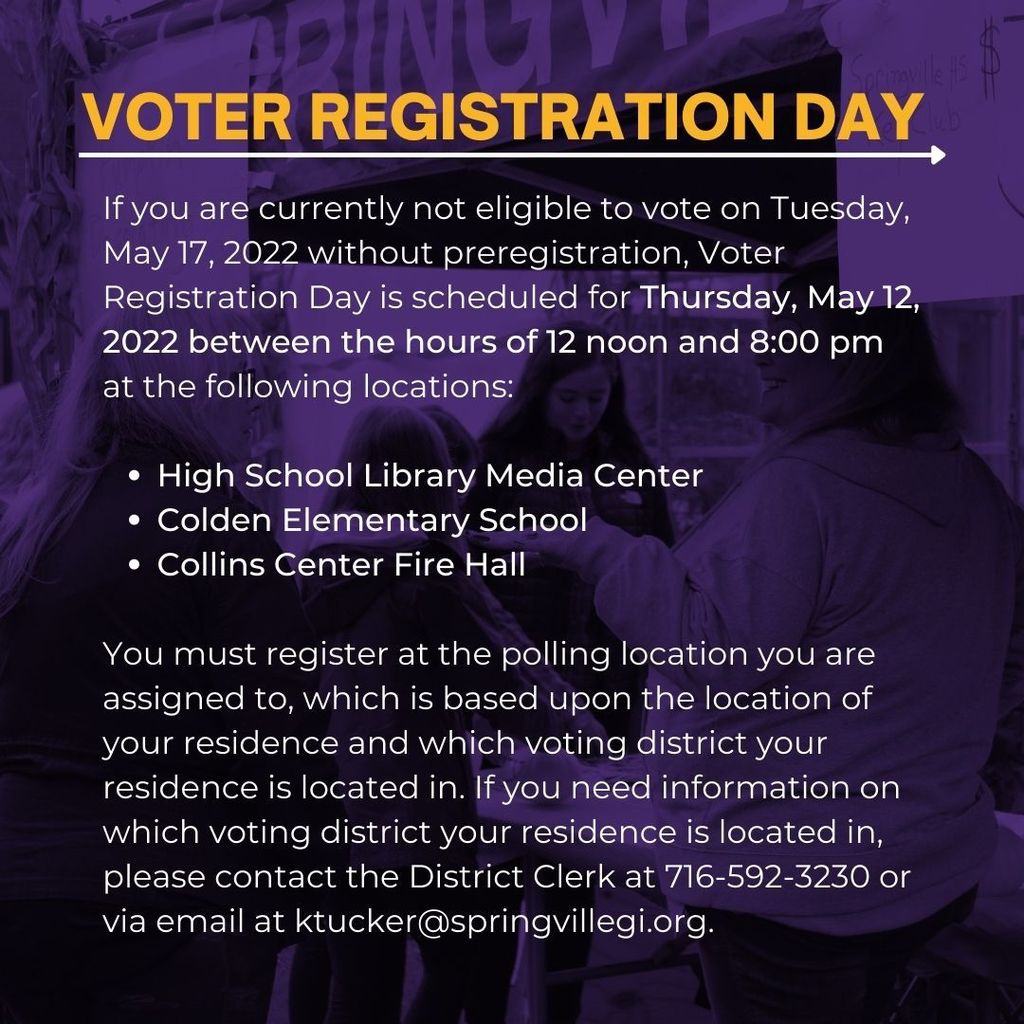 Reminder: The SES PTA will sponsor a "Meet The Candidates" TONIGHT 6:30 in the Springville Middle School LMC. Learn more about the candidates running for the Springville-Griffith Institute CSD School Board. MORE info:
https://www.springvillegi.org/article/730521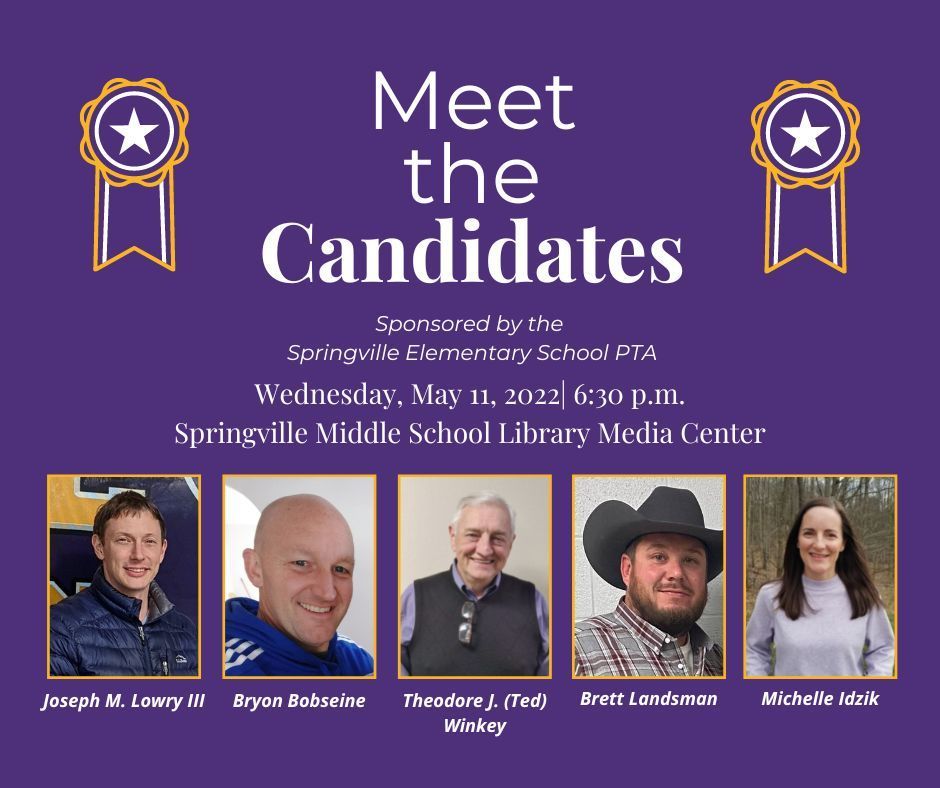 The SGI High School Chamber Choir performed at St. Joseph's Cathedral in Buffalo last Thursday with the choirs and orchestras from West Seneca West and Orchard Park high schools for their Mother's Day Concert! Check out these great pictures. Great job, musicians! 🎶 #SGIStrong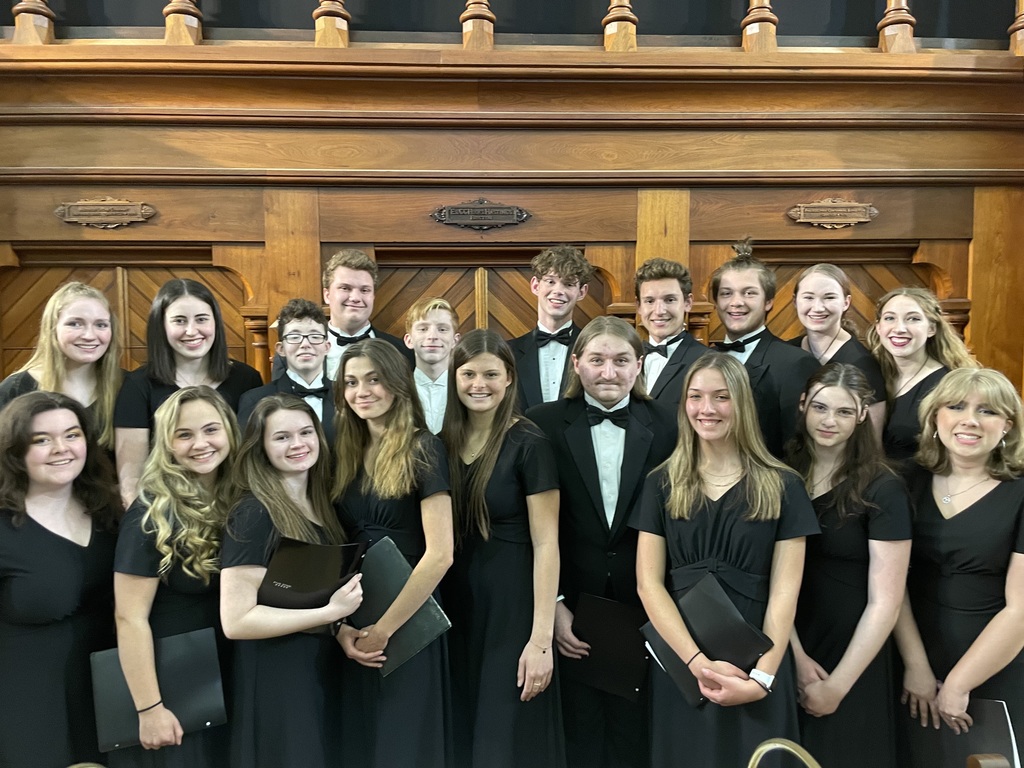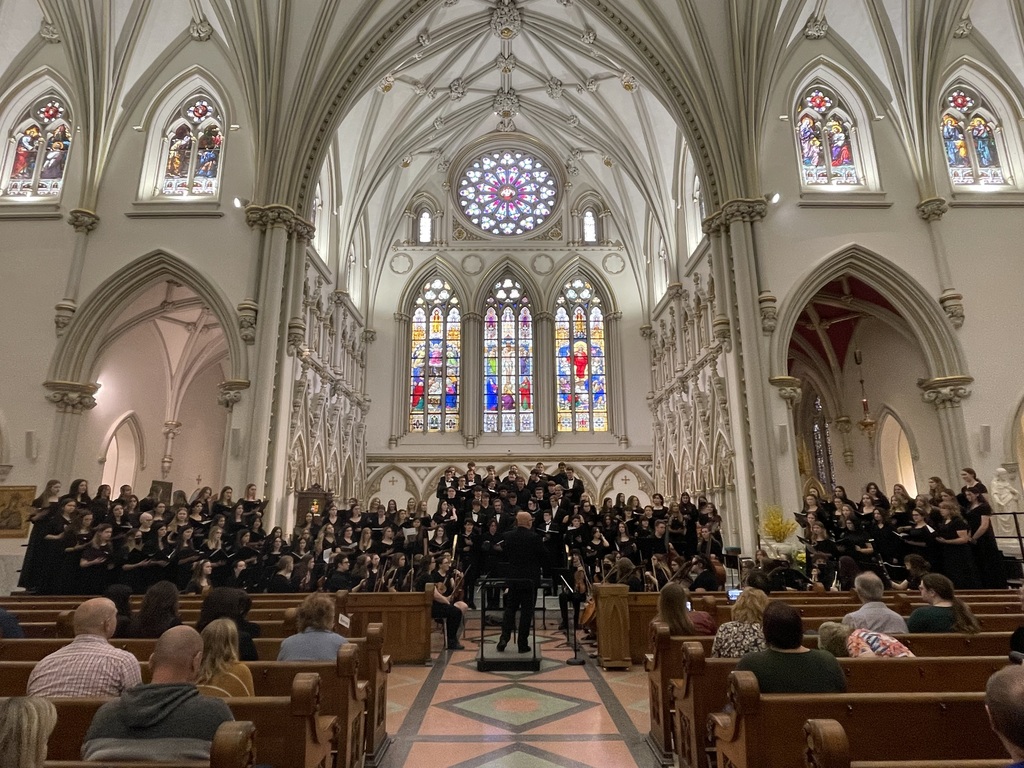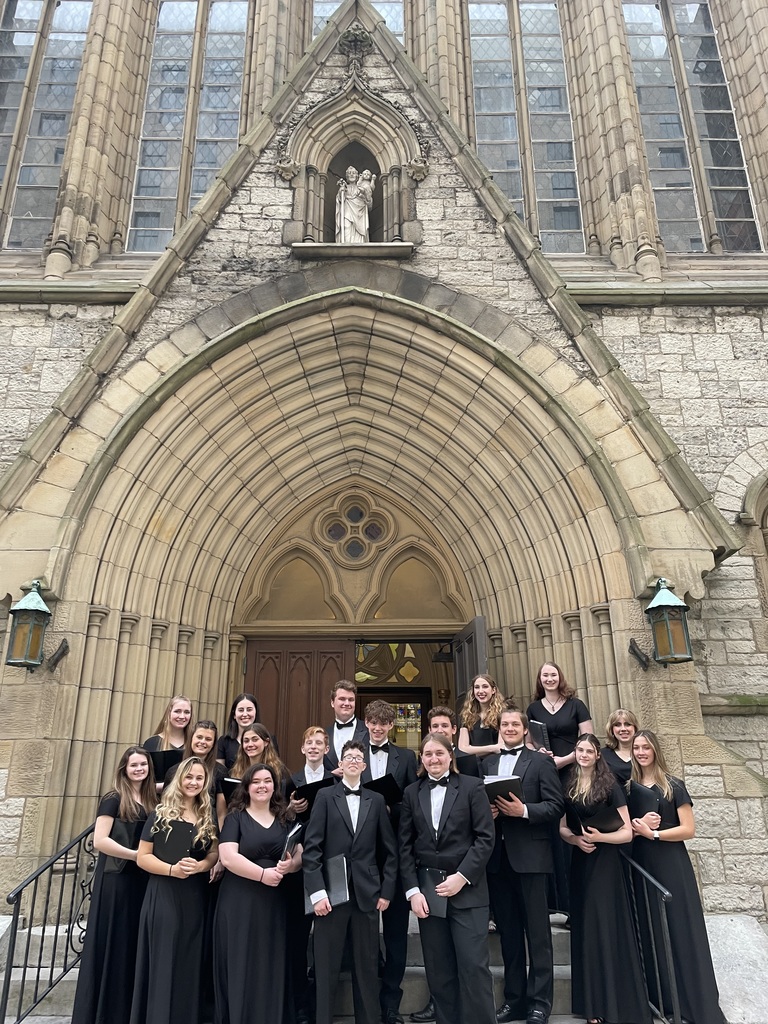 REMINDER: The Public Budget Hearing on SGI's proposed 2022-23 school budget will take place tonight at 6:30 at the Springville Middle School Library Media Center. Read more about the proposed budget here:
https://www.springvillegi.org/page/budget-development
#SGIStrong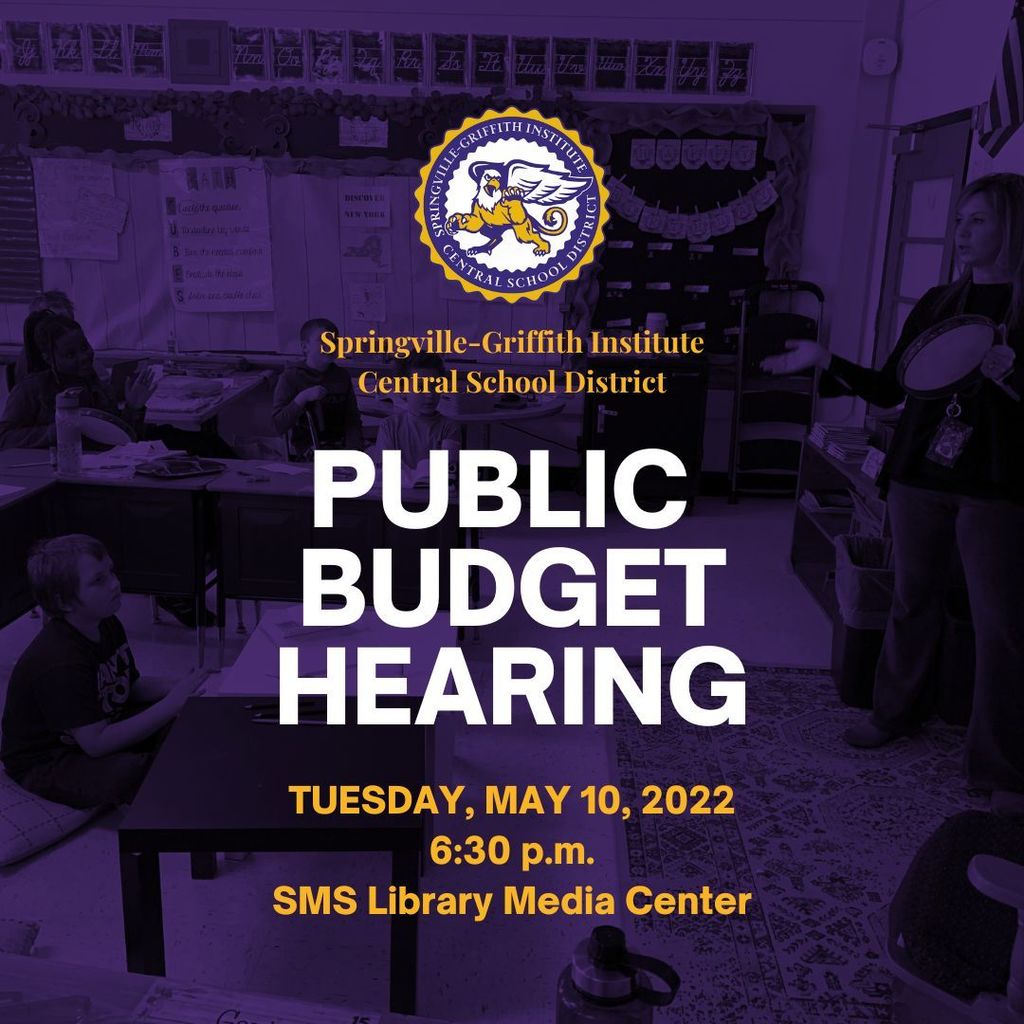 SGI will host a recertification course for Lifeguarding and CPR/AED/First Aid from 5-7 p.m. on May 24. Payment is due on May 24 (Cash/Check/Venmo accepted.) Cost: Lifeguard & CPR/AED/First Aid - $100 CPR/AED/First Aid -$70 REGISETER:
https://forms.gle/jov173A49fRzpBsm7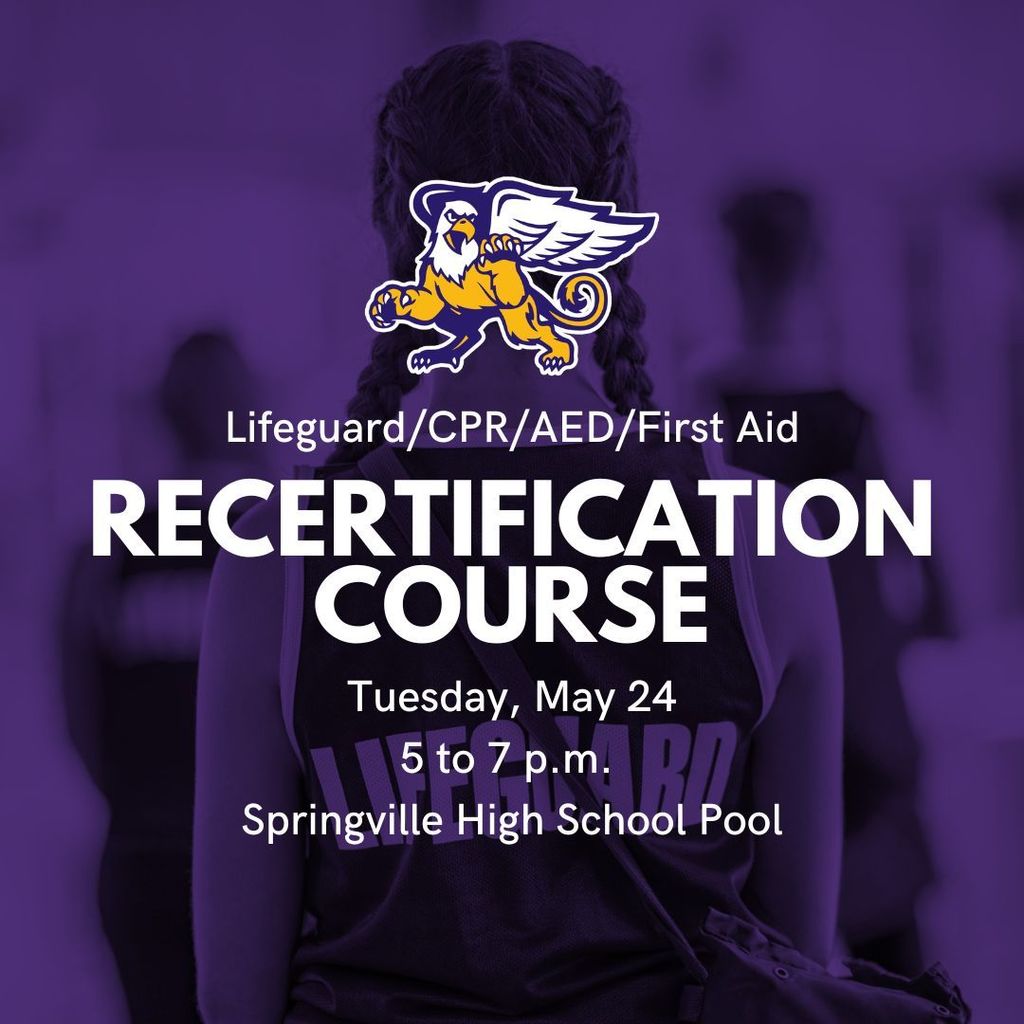 REMINDER: The Erie County Sherriff's Office and the Department of Homeland Security, and #SGI will host an Internet Safety Night for K-12 parents on TONIGHT at 6 p.m. in the SGI High School Auditorium. More information:
https://www.springvillegi.org/article/707459
#SGIStrong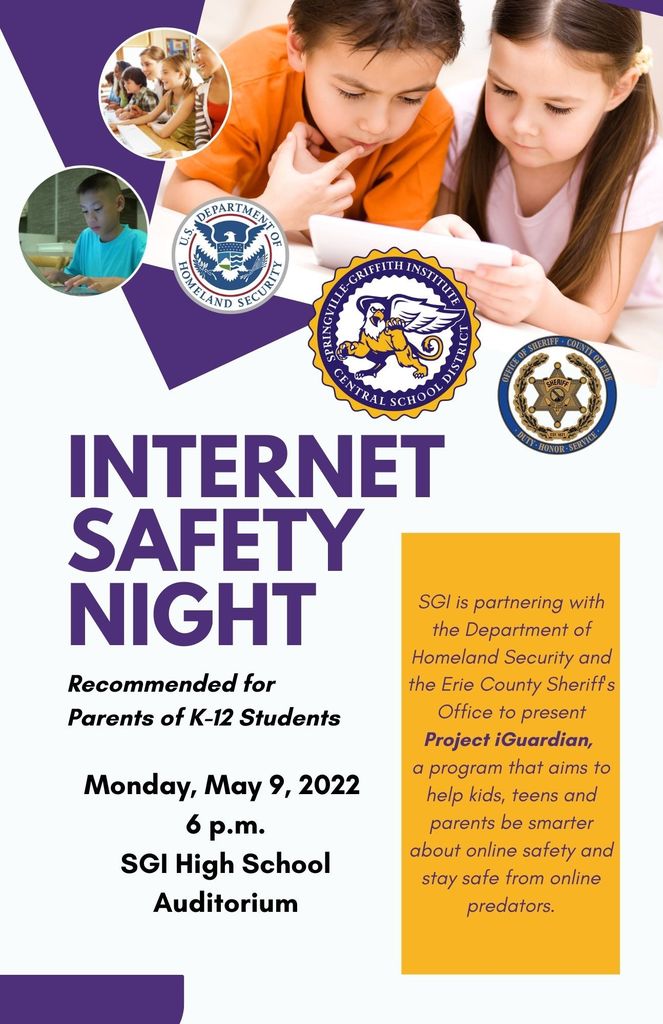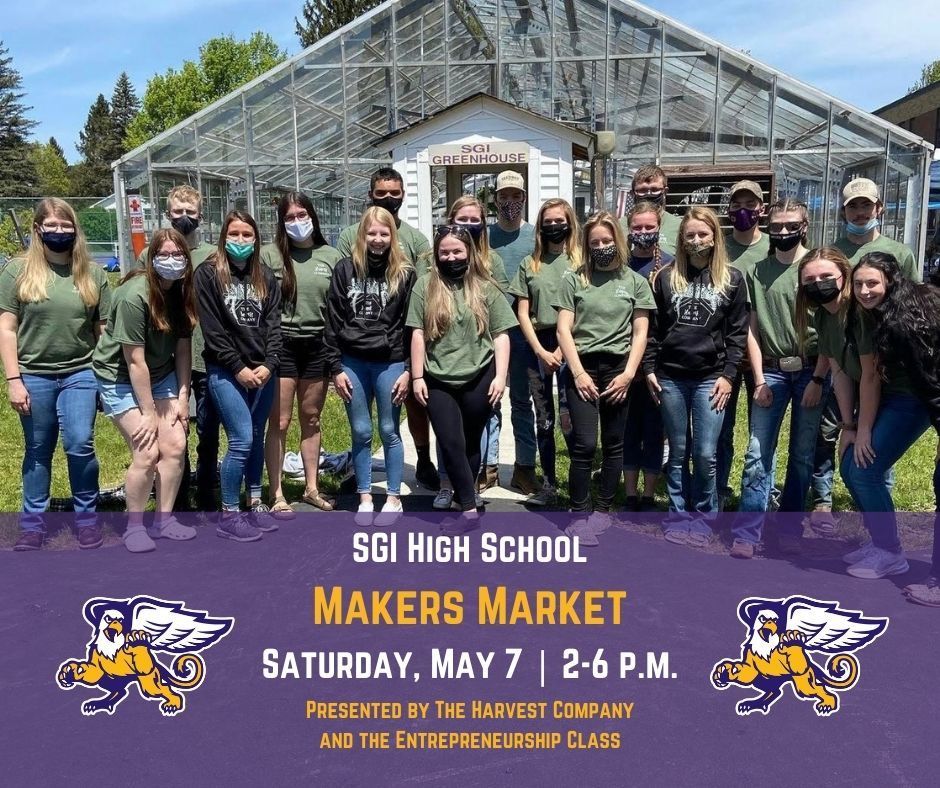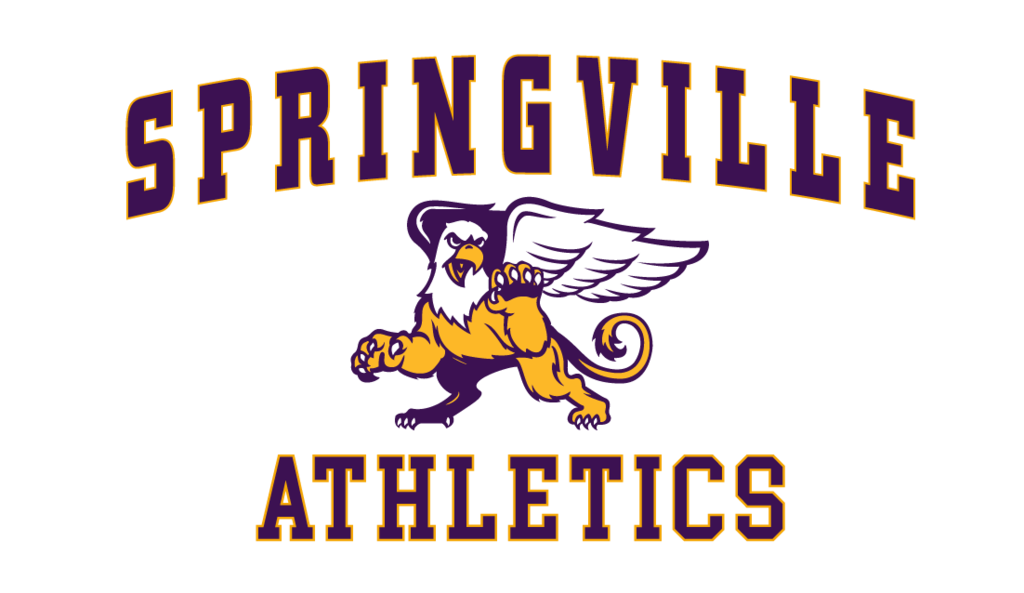 We were so excited to see our students from Springville-Griffith Institute High School present to our 8th grade students at Springville Middle School on the different elective offerings available at the HS! Our student ambassadors did a great job! #SGIStrong #RedefiningRural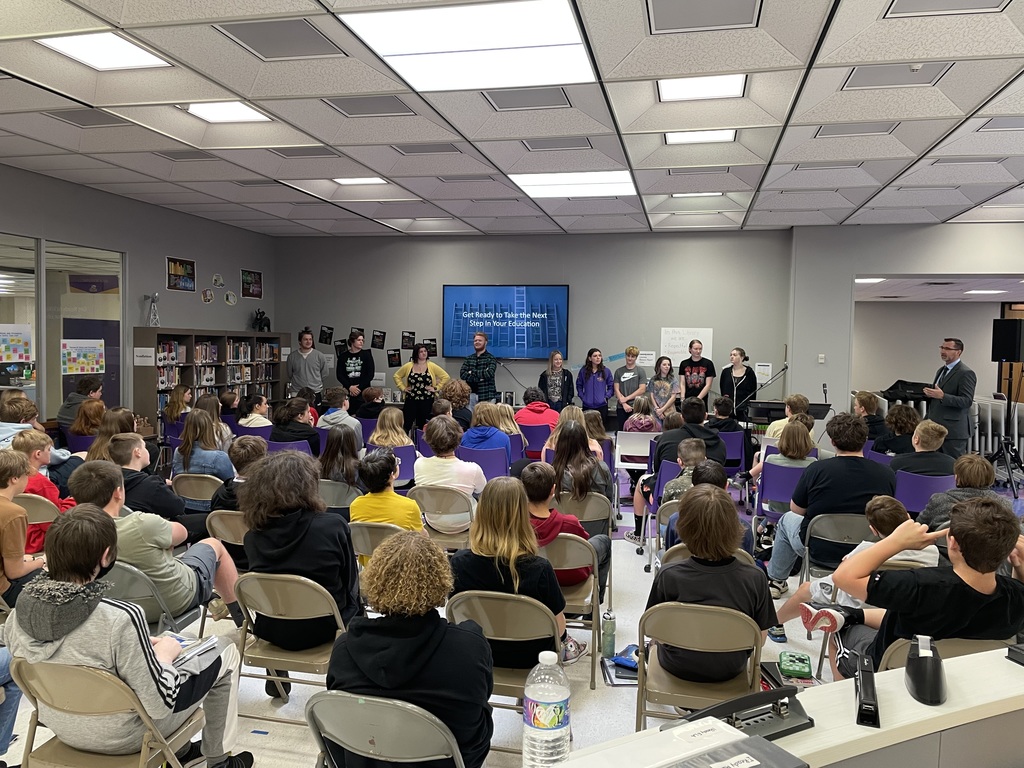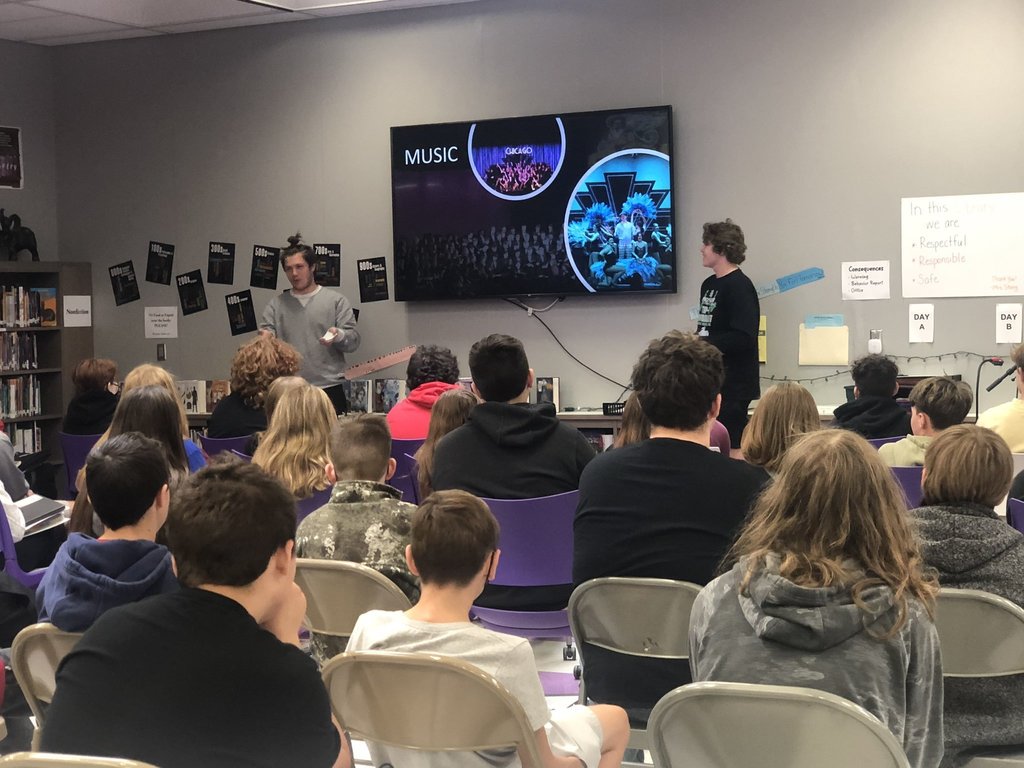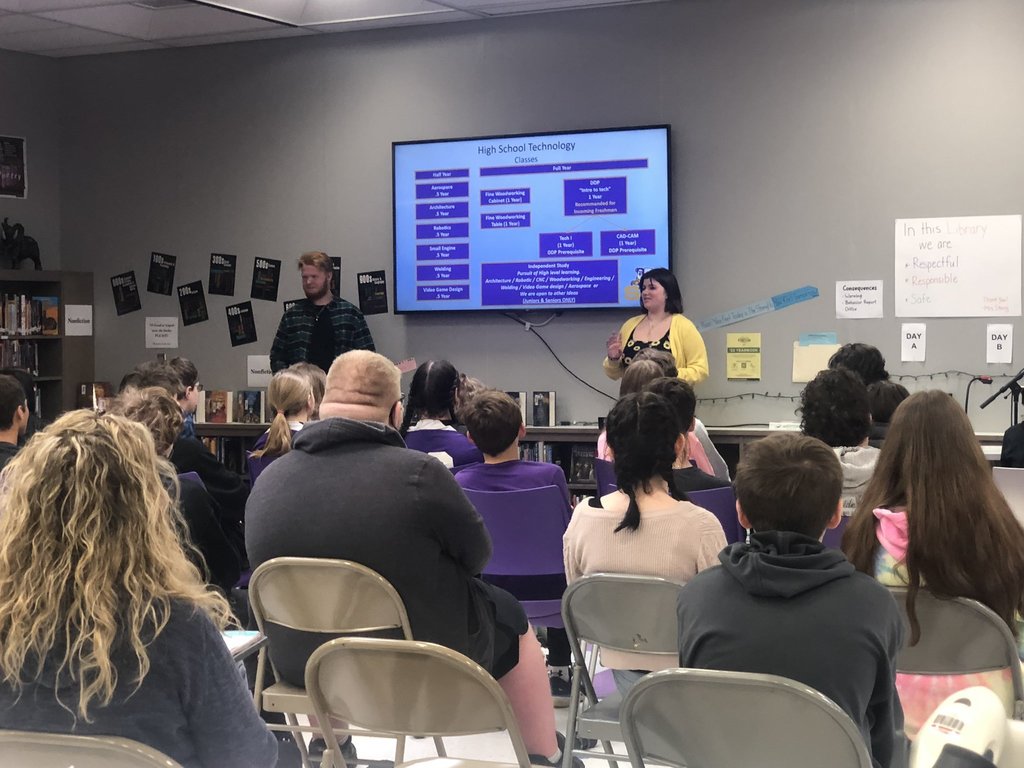 "Thank you for enriching my boys' lives in so many ways." - Stacy, mother of Benjamin & Andrew. Throughout this week, we've seen some heartfelt tributes to the incredible teachers that make SGI special. Our thanks to those who participated! #TeacherAppreciationWeek!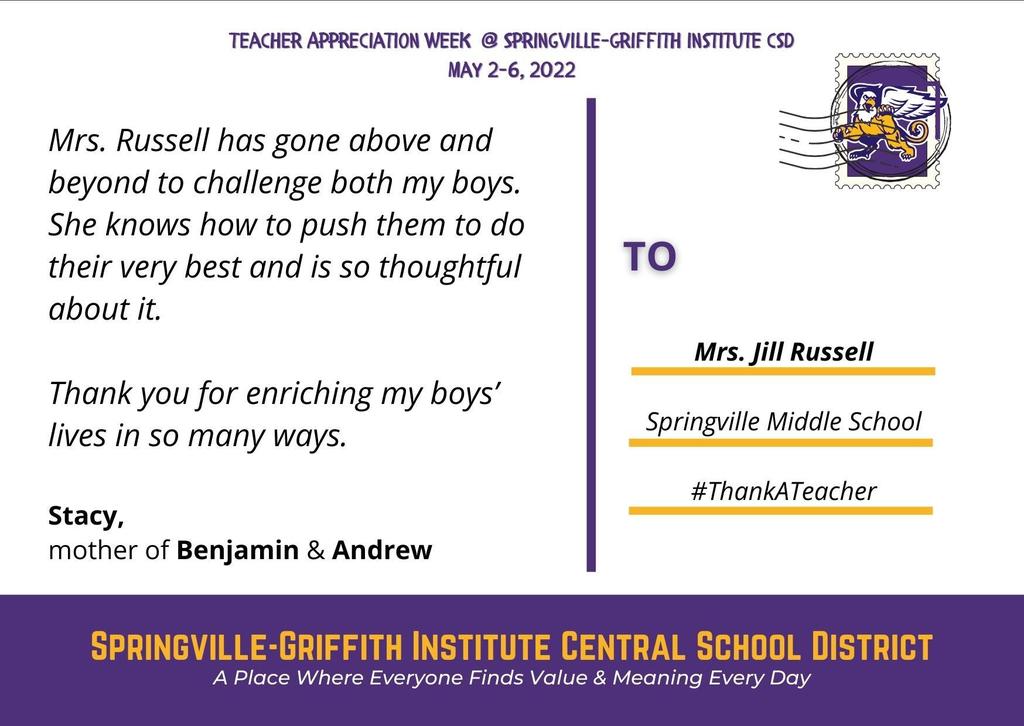 When you head to the cafeteria this afternoon, make sure to say an extra THANK YOU to our incredible SGI Culinary staff --- it's #SchoolLunchHeroDay! Join us in celebrating the great work our culinary team does every single day for our students and staff! 🍕🍗🍎 #SGIStrong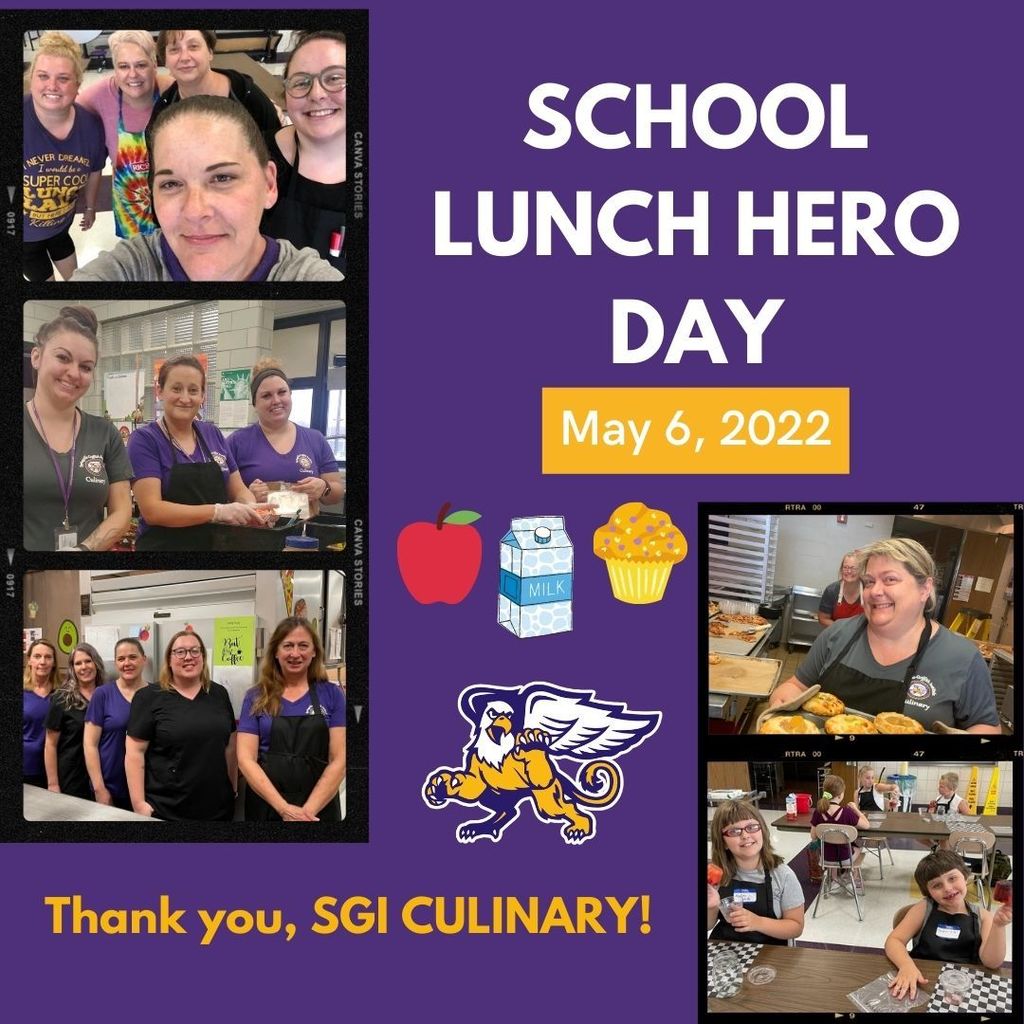 SGI is seeking applicants for a Clerk Typist position at SHS. Anticipated start date: July 1. Applicants must be eligible as per Civil Service Law. Preference is given to SGI residents, but all are encouraged to apply. Apply by THURSDAY, MAY 12 at
JCarlton@springvillegi.org
.

In the eyes of Corina, mom to Jordan, Springville Elementary School's Mrs. Jackson is #WonderWoman! 🦸‍♀️ Check out this wonderful Virtual Postcard for #TeacherAppreciationWeek! #SGIStrong #RedefiningRural #TeacherAppreciationWeek2022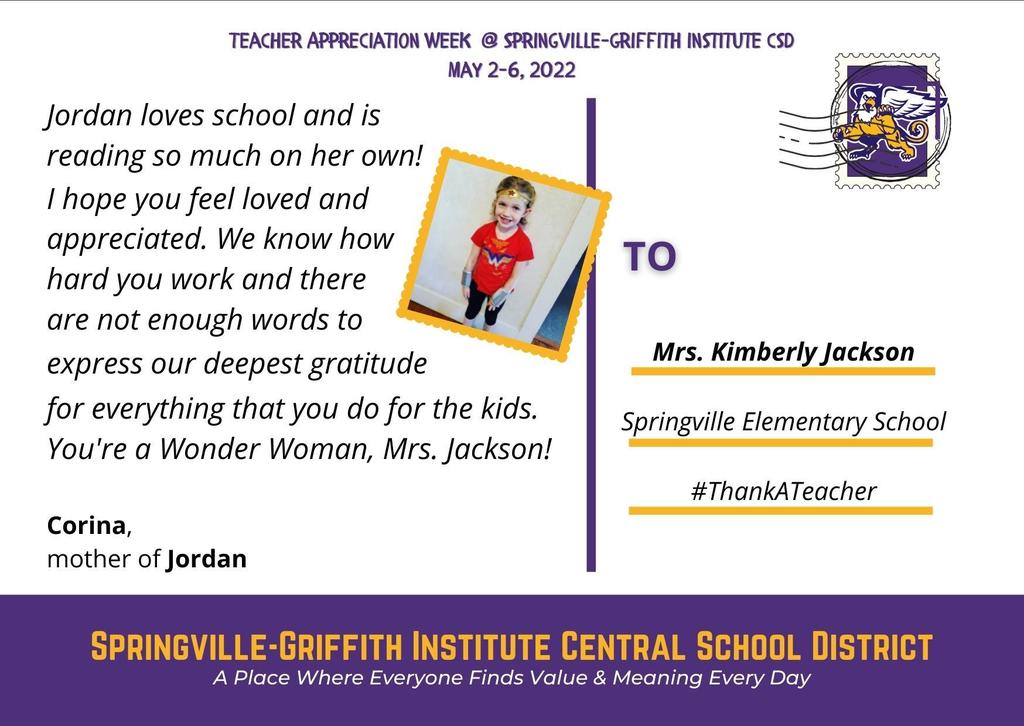 #RedefiningRural means more than just defying the norms of a rural school district — it also means wholeheartedly embracing our local resources. That's why we'll be celebrating local farmers who will be sharing their stories with our students this month as part of our #FarmToSGI program, made possible by recent grants from the United States Department of Agriculture and the New York Farm to School Institute. This week, we're featuring the Sacilowski family's sheep farm. Read more here:
https://www.springvillegi.org/article/733263
. #SGIStrong #FarmToSchool #Farm2School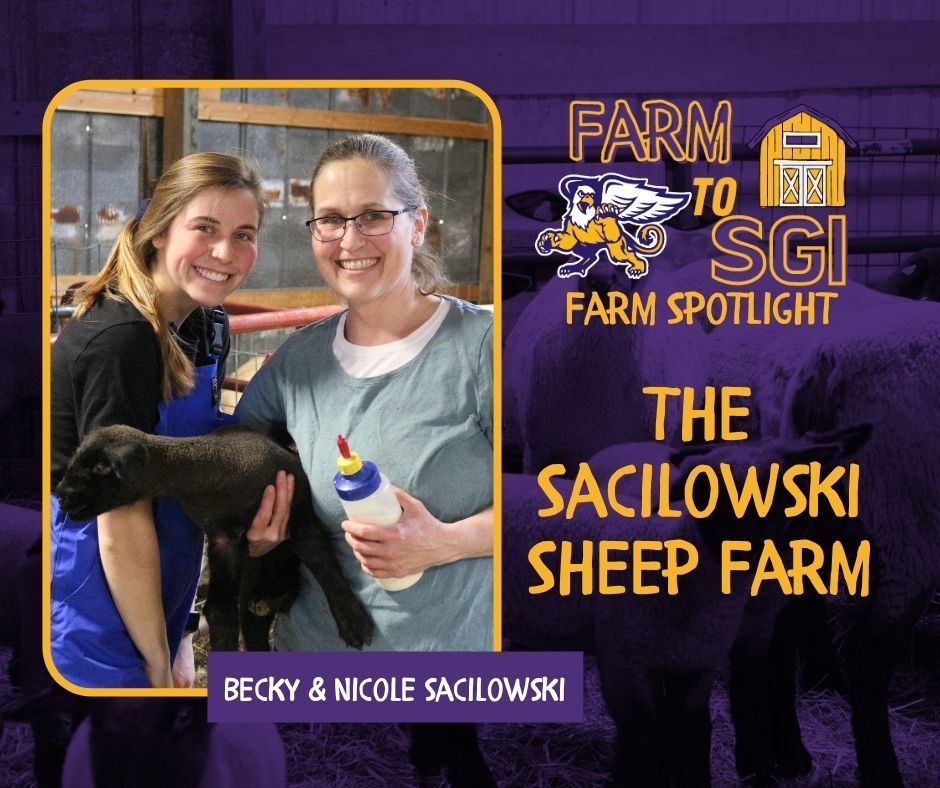 :She instilled a love of creativity in my daughter that I can only hope will stay with her as she grows. The district is blessed to have her." Thanks to Renee for this kind postcard for Mrs. Jaeger at Springville Middle School for #TeacherAppreciationWeek! #SGIStrong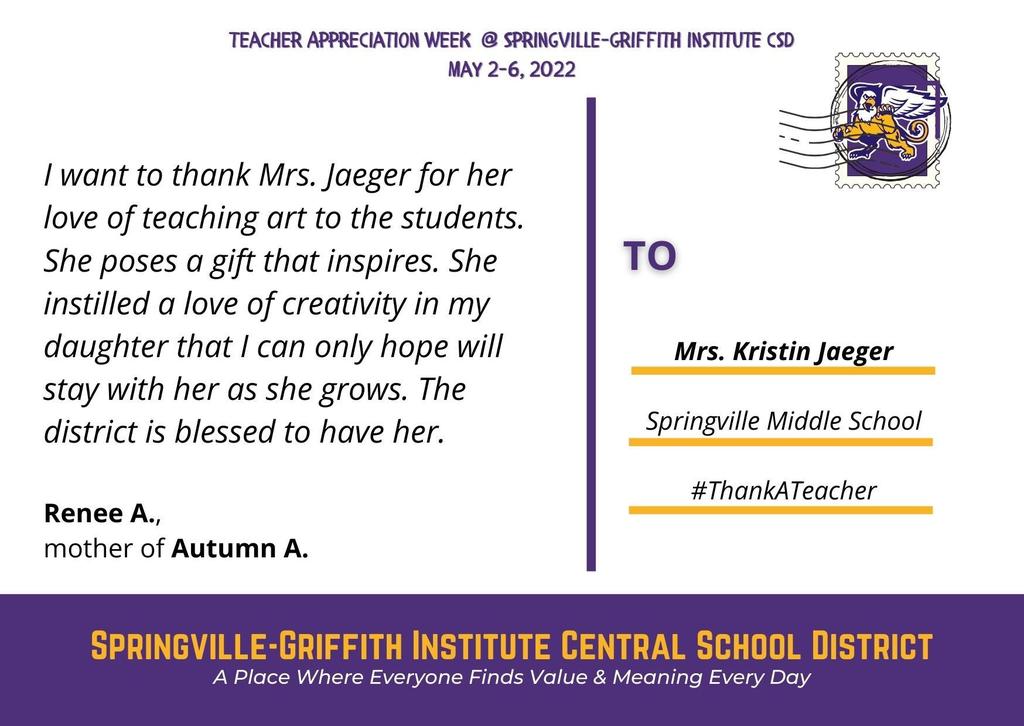 Kellie, mother of Zevea, reached out with the following message for Mrs. Duerr at Springville Elementary School for #TeacherAppreciationWeek.🍎 "You are truly a wonderful teacher and our family cannot thank you enough on all the easy/hard work you put into your class!" #SGI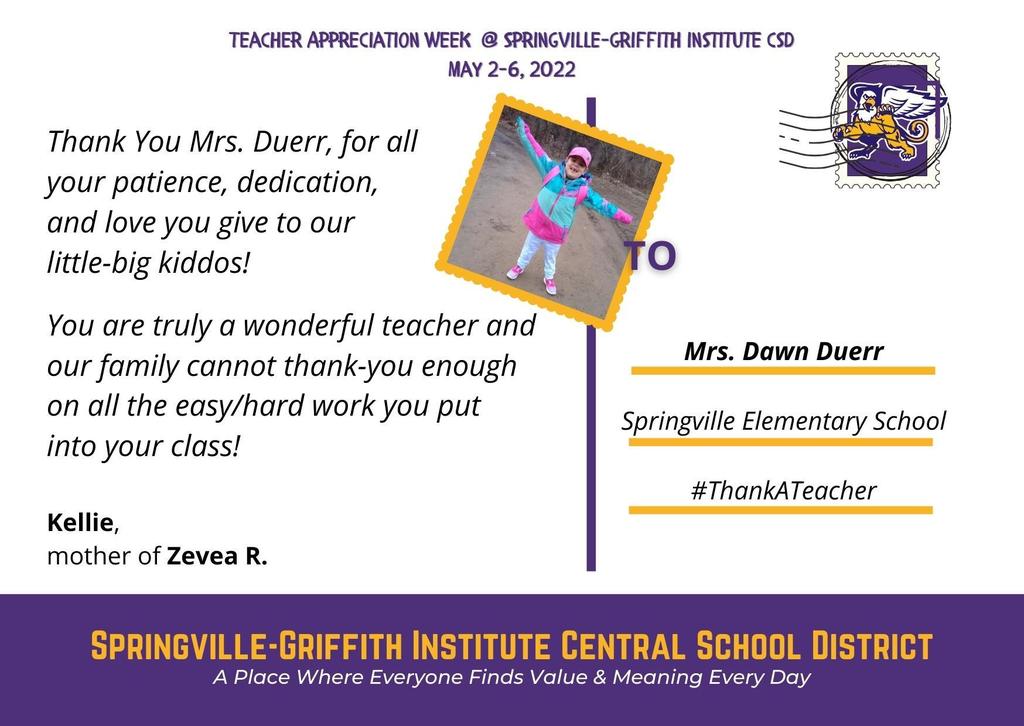 We hope to see you at the 2nd Annual Makers Market this Saturday, May 7 from 2 to 6 p.m. near the greenhouse at SGI High School. Learn more about this great event here:
https://www.springvillegi.org/article/727525
#SGIStrong #RedefiningRural